You won a brand new car from Publishers Clearing House! Or did you?
I got the call from Publishers Clearing House (1-876-832-3185) out of Jamaica telling me I was a winner. At this point I already knew it was a scam but I was on bored and wanted to play it through.
"You won $3000 and a brand new Dodge Neon from Publishers Clearing House"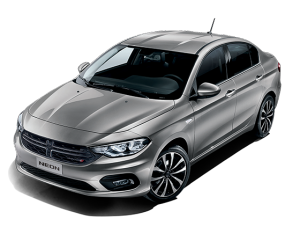 I laughed on the inside, is Publishers Clearing House a scam? Or are people using their name to create a scam? I could not trace back the phone number to PCH.
Apparently they randomly picked my number out from a group of canadian numbers entered every time I paid my phone bill.
I was ready for the pitch slap- You pay this amount to get your prize. Nothing. They asked me if I was a Canadian citizen. They told me they would call me at 9:00 am to coordinate the group that was to come at 1:00pm the following day. They asked me what colour of car I would like.
I replied with Grey- They then gave me the details of the car I was getting.
I asked them what my address is. "Only my superior has that for security reasons."
I asked them why their phone number is coming out of Jamaica "You know Publishers Clearing House out of America? That is us, but now we are housed out of Jamaica for tax purposes."

They ended the phone call saying they would call me tomorrow at 9:00am to finalize everything for the afternoon. Not asking for money, or account numbers, or anything from me. What the heck?
______________________________________________________________________________
10:43 AM- Jamaica calls again, late, I called them out on it. They said they were busy getting the paperwork done for this afternoon. To complete the paperwork all we need is is a transfer of $800 for transaction fees.
"Ohhhhh NOOOOO, Nope! Im not giving you any money until that car is in front of my house, keys in my hand!"
"But I can't do that without the proper paperwork and to do that I need the transaction fees."
Like a raving banshee "NOOOOOOOO, I need those keys in my hands until you get anything from me."
They hung up on me.
Can you imagine a senior citizen going through the same thing? These dorks are malicious. Always be weary. I see how people are tricked. If I wasn't so jaded they may have gotten me.